Frequently Asked Questions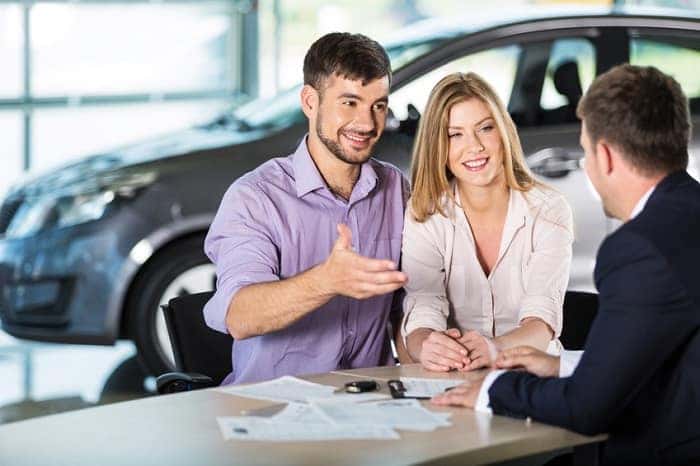 New Inventory FAQs
Q: What types of vehicles do you carry in your inventory?
A: We carry a wealth of new and pre-owned Mazda cars and SUVs at Joe Machens Mazda. Whether you're looking to get behind the wheel of a 2018 Mazda3 or 2019 Mazda CX-3, we've got what you need for your driving style.
Q: Am I able to trade my current vehicle in at your location?
A: Of course. Once you decide to trade in your vehicle, head over to our website and utilize the Value Your Trade tool. This will give you an idea of how much your car is worth in its current year and condition. Next, clean out your car, get a car wash, gather important ownership documents (i.e. title), and drive to our dealership for a formal appraisal. Once completed, we will give you the amount your car is worth and you may put it toward your new or used car purchase.
Questions About Our Service Center
Q: Why do I need oil changes?
A: Oil changes are essential to the longevity, safety, and fuel economy of your vehicle. When you skip them, the friction of your parts cause your engine to overheat and the oil becomes a sludge-like consistency over time, which causes corrosion. Keep your car running for many years to come when you create a regular maintenance schedule at our Mazda service department.
Mazda Financing Questions
Q: Can I obtain new vehicle financing from you?
A: Our finance experts will be glad to help you, regardless of your credit score.
Q: What's the difference between buying and leasing?
A: Buying and leasing are both great options, depending on your wants and needs. If you want permanence, customization options, and/or have a long commute, buying is a great option. At the end of your financing agreement, the car or SUV is yours! If you are looking for lower monthly payments, all the bells and whistles, and/or have a short commute, consider leasing.
General Dealership Information
Q: What are your hours?
A: Our sales department is open Monday, Wednesday, and Friday from 8 a.m. until 8 p.m. On Tuesday, Thursday, and Saturday, we are open from 8 a.m. until 6 p.m. We are closed on Sundays.
Q: Where is your Mazda dealership located?
A: You can find our Columbia, MO dealership conveniently located at 500 Vandiver Dr. We hope you'll visit us soon.